18 Year Old Galina's Deflowering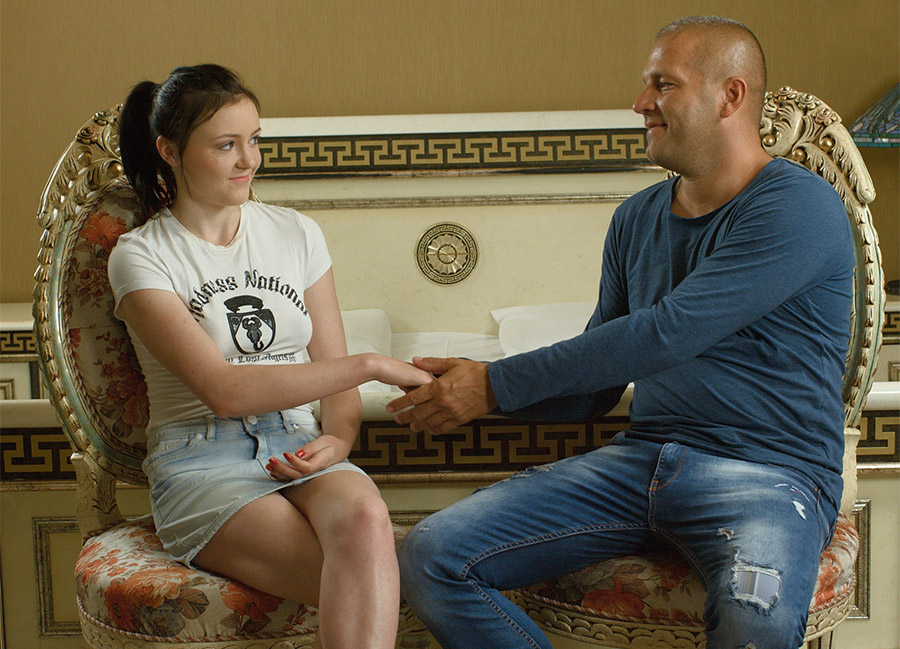 Galina is a nice energetic girl from St. Petersberg who enjoys the usual things that a regular teenager enjoys. Dancing, going out for ice cream with friends, etc. But there is one thing that is different and separates Galina from her friends. She is a virgin.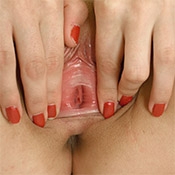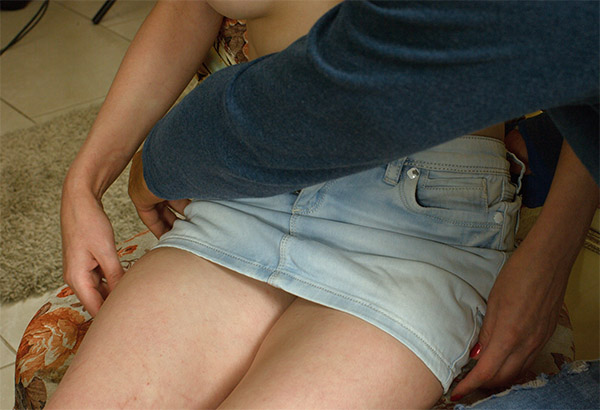 Today is the day that she changes all of that and gets her cherry popped by a handsome stud. But.. One small problem. Although Galina's excitement is clearly through the roof, but on the day that she has planned to lose her virginity, her and nervousness kicks in hard. Negative thoughts littered her head as the time gets closer to her passage into womanhood. "What if he doesn't like me?" "Will I be able to do it?" "What if I panic?"
All of that makes Galina's anxiety shoot through the roof in fear that something will go wrong on one of the most important days of her life, she almost doesn't do it. But she is determined to fit in, so she continues on with her journey.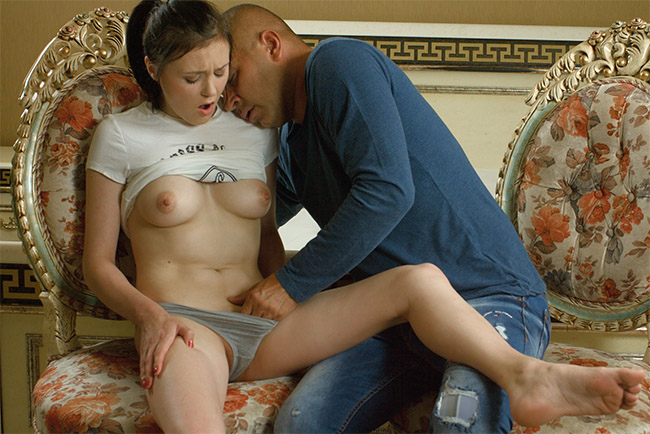 As Galina walks in the room to go through with her plan, the tension quickly fades as she is awestruck with the charm and good looks of Charlie gets the best of her. Not many words were exchanged before things heated up and clothes started coming off. Hell, they didn't make it to the bed before Galina's shirt was up, exposing her gorgeous teen breasts, and first the first time she has felt the warmth of another man's hand rubbing the outside of her tight smooth pussy. As he makes his way up to her clit, it starts to harden up and feel an enormous tingling sensation that she never knew was possible.
It was at that moment when her previously suppressed anxiety started to kick in again. "This is it, the moment I've been waiting for. But.. what if it hurts? What if I gross him out with all of the blood when my hymen breaks?" Gloria thinks, barely noticing her panties being pulled off with a giant incoming hard cock, there is no going back now…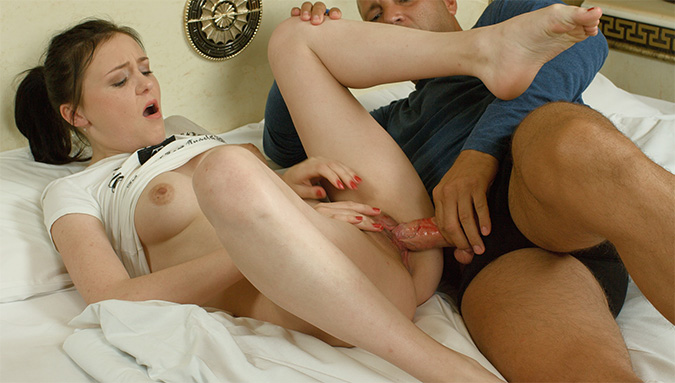 The piercing sting of her hymen breaking makes her scream out loud, whether it was because of pleasure or pain will remain a mystery, perhaps it was both. There was a noticeable amount of blood coming out as he thrusts his hard shaft in and out, but at this point Galina doesn't care anymore, as the hard part was all over. Minus the amazing feeling of Charlie's hard parts. 😉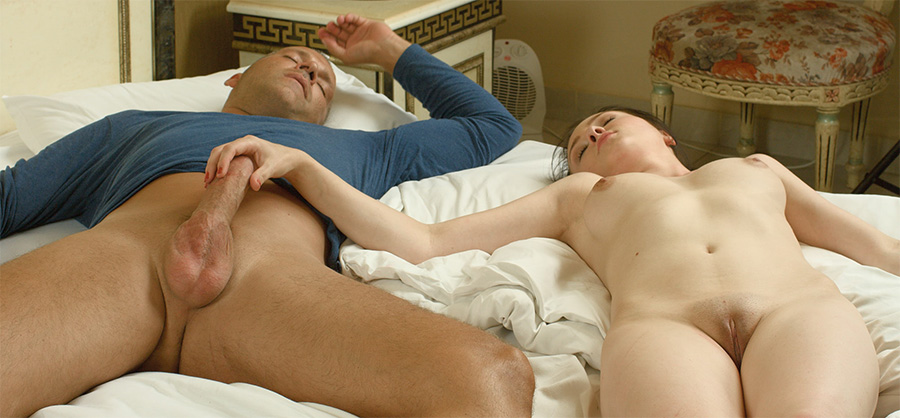 As Charlie cums, he was about to ask if she was satisfied, but the look on her face was more than enough to show that he doesn't need to ask..
Laying together to relax, Galina can't control herself and continues to play with his half hard cock, proud of herself but also wondering why it took herself this long to get over her nervousness. Today was definitely worth satisfying her curiosity.