Zhopka's Cherry Pops Hard All Over a Manly Cock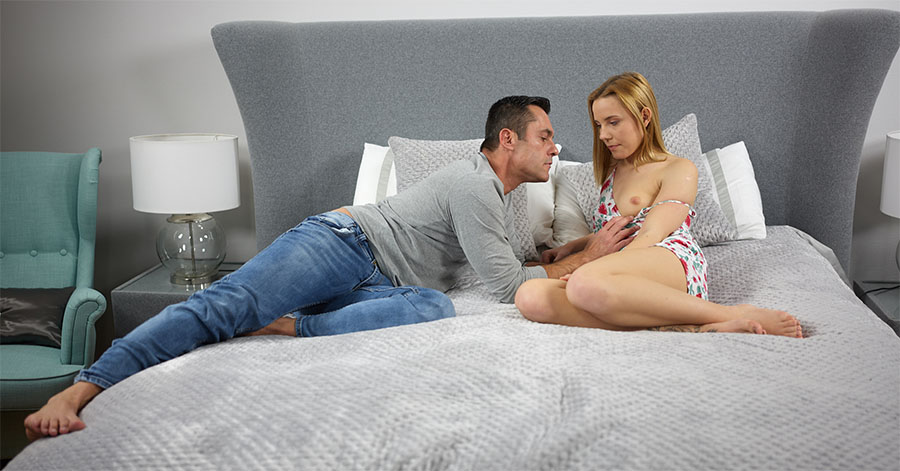 Zhopka is a fun virgin girl who is going to lose her virginity today! Growing up as an orphan in a village near Moscow, she has always dreamed of finding the perfect man to be her first. The problem, though, is that there were always so many other people around in the foster house where she grew up, resulting in zero privacy and no real way to find love of any kind.
Growing up in this kind of sexually deprived environment only caused Zhopka's desire to satisfy her natural cravings to intensify. At first growing up, she did not understand the tingling sensation that grew larger inside her tight fresh pussy, or why she got turned on every time her perfect pink nipples were grazed by her shirt as she took her shirt off and on without a bra. But it wasn't long before she knew exactly what she was craving, it was a big hard cock..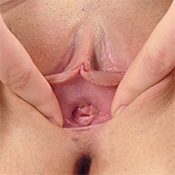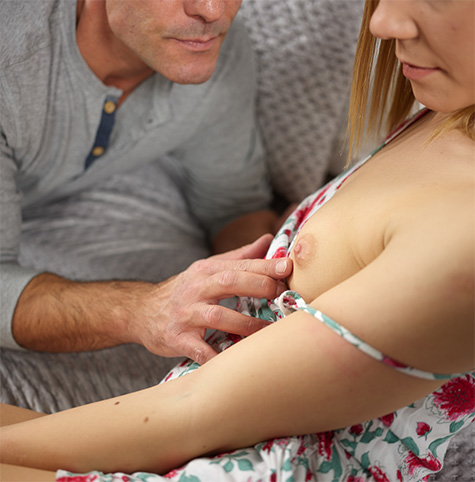 The desire to feel a thick shaft penetrate her for the first time was all that was on Zhopka's mind for years. There were many times where a young tease has gotten very close to deflowering her, some in her bedroom at the orphanage, and some in more risky places like in the woods behind her school, but none of those moments have come to fruition as she knew that her first had to be special. That someone was finally found when she was 18 and met a man named Alexandre when she was in Moscow trying to find make something of her life. Handsome, caring and having such a nice large cock, he was definitely the one!
Although Zhopka has seemed to have found the perfect man to pop her cherry and to feel the sensation of cumming all over a hard cock for the first time, she was scared and extremely nervous when she arrived at Alexandre's house for their special night.
The night started off with a standard dinner date, but this time things were slightly more special. Candles were lit on the table, lights dimmed, fresh seafood was served. "This is no ordinary dinner, this is one with a special dessert planned." Zhopka thinks as they ate "And the dessert is me"..
As they were finishing eating, Alexandre notices that she is clearly nervous and possibly scared, but her eyes are telling him otherwise "Please, fuck me right now, I'll get over this nervousness." Trusting his instincts, he leads her to his bedroom, leaving the dishes on the table. There were more important issues to deal with..
Knowing that Zhopka needs a little warming up, Alexandre takes out his cock to allow her to take a close look, and to teach her what a blowjob is to calm her nerves. That seems to have worked well.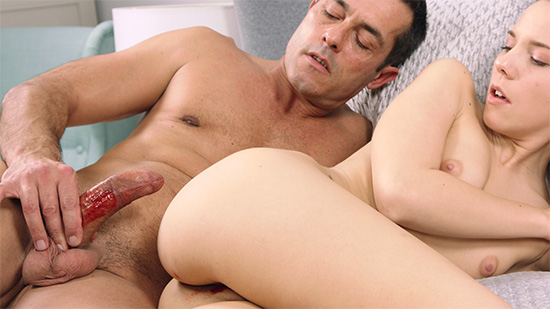 .It turns out that Zhopka loves sucking on a mature, hard cock and didn't stop for countless mindblowing minutes, until Alexandre couldn't take anymore and got her ready for the greatest experience of her life!
This was is, this was the moment that Zhopa has really been worried about the entire time. The pain that her friends have explained on their first time made it extremely scary to a point where she almost chickened out at the thought of the initial piercing sensation.
But, while she is thinking about the pain and whether or not she is brave enough to go through with it all, Alexandre has already lubed up his throbbing cock and slowly inserted it inside the tightest and smoothest virgin pussy of his life. At first he can only get about an inch in, but as he went in for one extra thrust, Zhopka's hymen breaks and his cock enters all the way.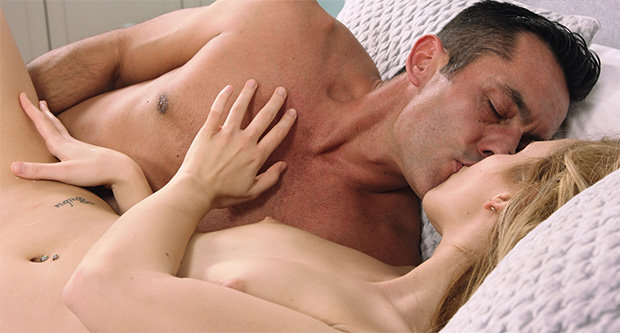 A shriek filled the room as blood quickly covers his eager cock, and a tear drips down Zhopa's cheek, but that was just the sound of relief as the pain and anxiety are now gone, and the only thing to do now is to finish and to be left fully satisfied, both in her curiosity and her sexual cravings that have been building up for years..

Click here to watch the defloration video of Zhopka in 4k!