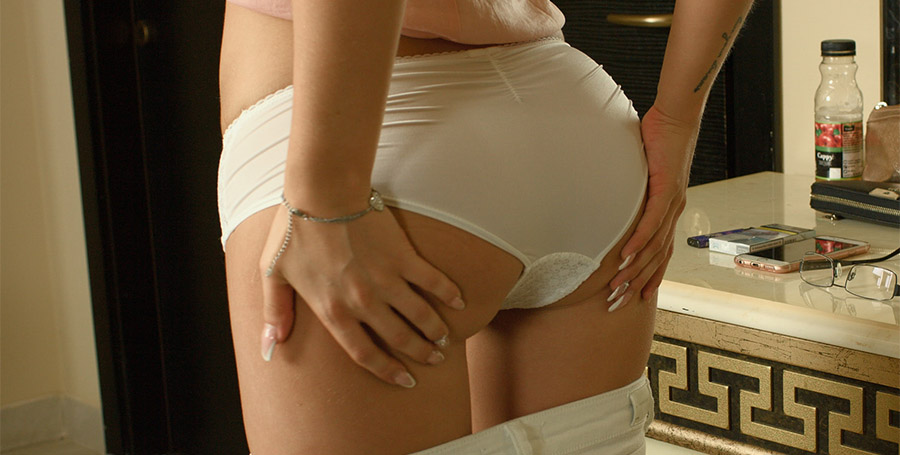 Enzio is a gorgeous professional model, but somehow has never been fucked before. Until today, that is! Her secret plan is to act like her normal virgin self showing up for a nude solo photoshoot, but little does Tommy know that she has an even wilder idea in mind for the both of them!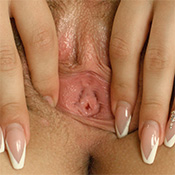 Today's session at the studio was a little different from the usual in and out that Enzio is used to with her solo shoots, this time what will go in and out will be a lot more fun!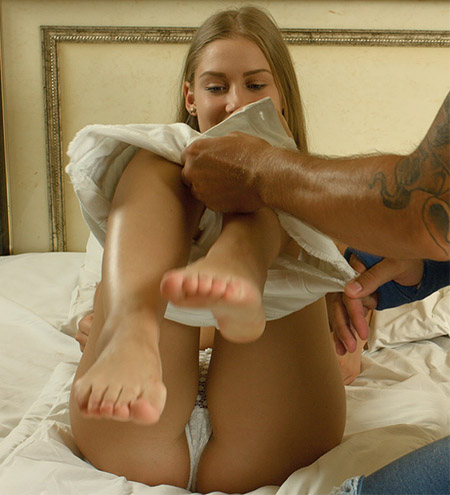 To prepare for her first sexual encounter with the man of her dreams, she has a nice sensual massage and a warm beauty bath at the studio, which isn't usual but made Enzio feel so soft and sensitive to the touch. It was as if they were deliberate to kindly stimulate her to finally allow a man to enter her tight fresh pussy and find out what a nice hard cock feels like!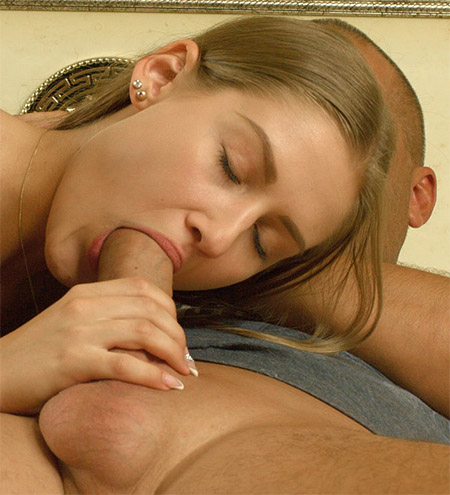 As Enzio enters the recording room to get dressed, a knock is at the door. "It's Tommy!" she thought, as her pussy gets wet faster than her towel can accommodate.
Unaware of her plan, Tommy starts flirting a little bit, but it takes a minute for him to realize that she is looking for more than playful conversation. Before you know it, clothes are flying off and Enzio's secret plan is closer to fruition.
At first sight of Tommy's massive cock, she has second thoughts and wonders if it will hurt when her cherry pops, but after another second of thinking, it was on!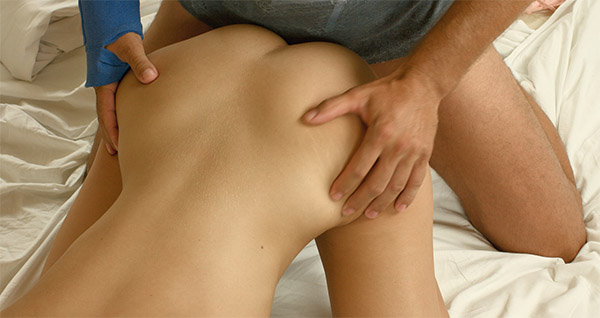 Confused as to what she should be doing with his cock to make it rock hard, she asks Tommy how she should help out. He quickly suggests to lick his cock like an ice cream. Without hesitation, Enzio has Tommy's shaft harder than Battletoads using her tongue up and down, covering every single inch.
Finally it was time for her cherry to bust and transform from an innocent girl to a full woman!
Check out the full story and video of Enzio's first encounter with Tommy HERE!